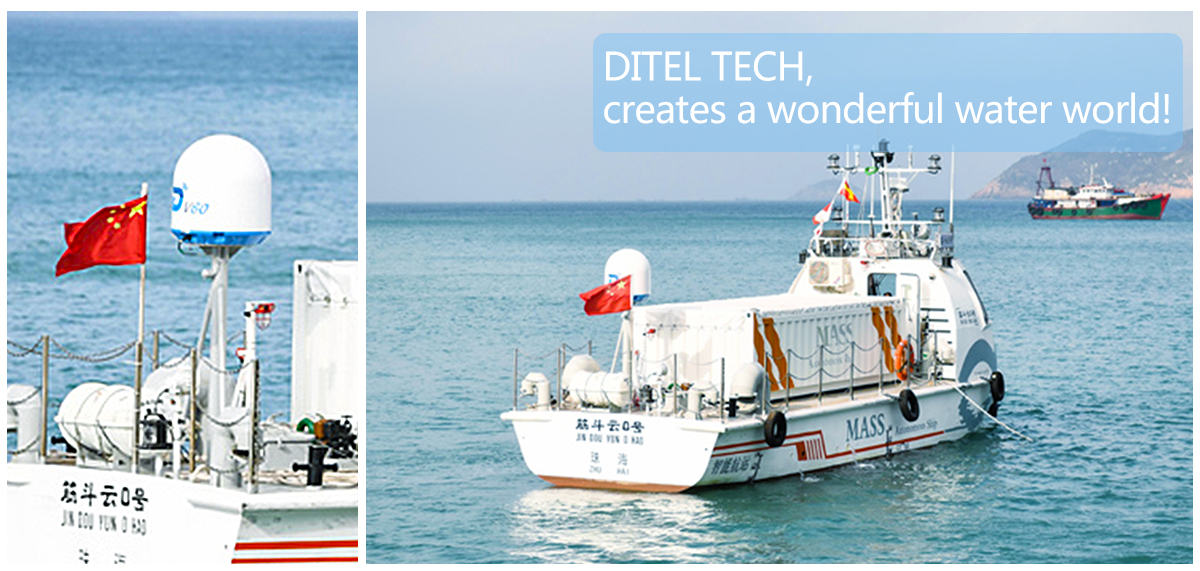 DITEL 63cm KU band maritime satellite VSAT

DITEL 63cm maritime satellite VSAT installed on the first autonomous cargo ship -- "Jindouyun 0", providing stable satellite data transmission channels and big data transmission guarantee for this autonomous navigation. In the process of promoting intelligent ship and intelligent shipping, it had been recognized by 9 academicians and more than 70 experts and professors.

"Jindouyun 0" was designed to meet the requirements of autonomous navigation system deployment, adopted digital control technology and electrified propulsion system. What's more, it required to equipped with remote monitoring and alarm functions, making it a typical digital ship. DITEL were honored to support this autonomous navigation with our maritime satellite VSAT system. DITEL 63cm KU band maritime satellite VSAT system offered superior high tracking performance and excellent stability, supporting remote control by PC and mobile, video monitoring, broadband access, video conference, VoIP service and other network applications, which constitute a multifaceted guarantee for the maiden voyage of autonomous cargo ship.

"Jindouyun 0" is an important platform to promote the technological progress and industrial development of intelligent ships. This successful realization of the first autonomous cargo voyage officially opens the exploration and practice of autonomous navigation, so as to promote the development process of intelligent shipping. DITEL will definitely try our best together with experts in various fields and jointly welcome the arrival of the era of intelligent shipping.


By Betty Zhang
*
SEND INQUIRY